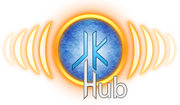 JKHub is an initiative launched on the 24th of August 2012 in a try of creating a central website of all Jedi Knight games.

"Since our launch on the 24th of August 2012, the Jedi Knight Hub has endeavored to be the number one place for all things related to Jedi Knight: Jedi Academy, Jedi Knight: Jedi Outcast, and its respective communities. We provide a large number of services, including reliable mod hosting, DNS redirects, free webhosting, a forum to discuss the game, places for clans to advertise, and much more. Our focus lies with Jedi Knight: Jedi Academy, but we support both games." ~JKHub creators aboutthemselves
Visit their website
Official Info
Edit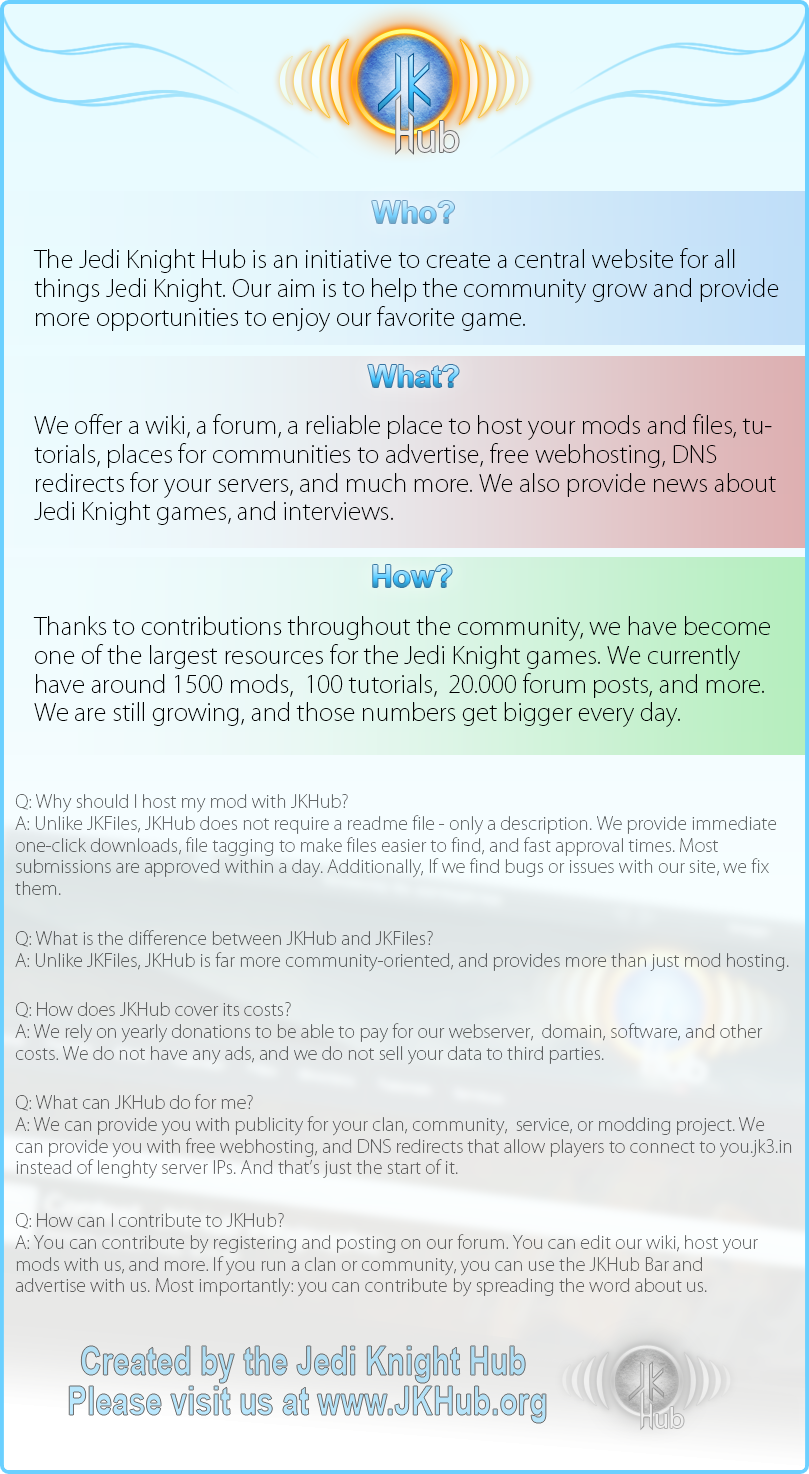 Ad blocker interference detected!
Wikia is a free-to-use site that makes money from advertising. We have a modified experience for viewers using ad blockers

Wikia is not accessible if you've made further modifications. Remove the custom ad blocker rule(s) and the page will load as expected.